Talents Principles
Mutual growth for talents and the enterprise.
We have long adhered to the principle of "talents are the foremost resource" and "prioritized integrity and capability". Based on the mechanism of "talent selection, cultivation, recruitment and retaining", we have established a dynamic employment system. When it comes to recruiting employees and appointing management members, we value but never worship diploma and assign employees to positions that best align with their capabilities. We insist to the principle of flexible leadership, employment and salaries.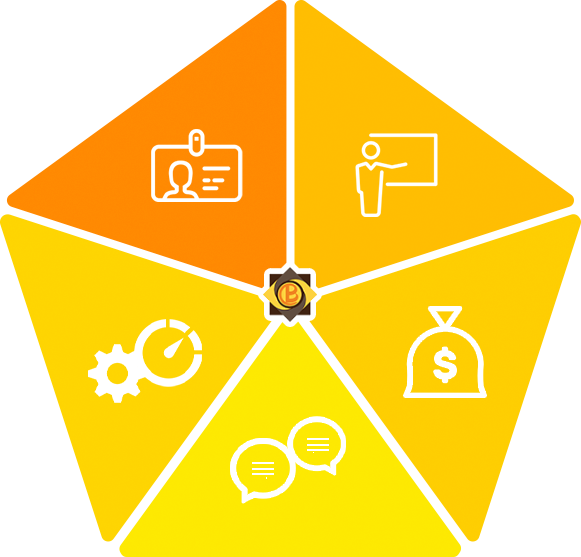 Recruitment

We never worship education background or qualification,
but focus more on career moral quality and development potential.

Training

Following the concept of "training contributes to progress", we have established a sound training system, curriculum system, lecturer system and evaluation system, with an aim to align staff training with the needs of the Company's current and future development, and guide them to put the knowledge into practice and gain experience from practice, thus creating greater value for the Company.

Performance

In order to improve the market competitiveness and management level, enhance the overall quality of the staff, stimulate their enthusiasm and capability and improve work efficiency, we have implemented a performance evaluation system to reward the staff for the achievements and skills obtained by them.

Remuneration

Remuneration is primarily determined based on capacity, contributions and responsibilities and varies according to differences in work positions, work experience and work capability. We are constantly reforming and improving the remuneration distribution, welfare and insurance systems.

Communication

We attach due importance to communication with staff and refine various
management measures to enhance their satisfaction rate.